Sweet Victory for Military Family
Toyota drops lawsuit, buys back unsafe lemon car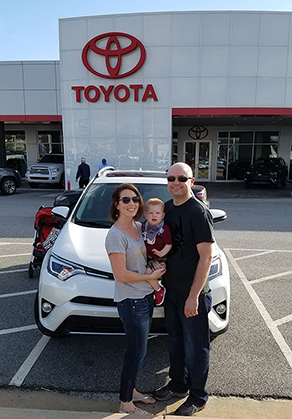 After a two-year ordeal that started when Toyota sold them an unsafe lemon RAV4, Army Tank Commander John Snell and his wife Christina are celebrating a very sweet victory.
Their ordeal started after a Toyota car dealership in Georgia sold the Snells a new Toyota RAV 4. About a year later, it began breaking down at unpredictable moments, leaving Christina stranded on winding country roads in the middle of winter in Germany, where John was stationed. At first, Toyota refused to repair their vehicle unless they paid for the parts and labor out of pocket in advance. Even after they persisted, Toyota failed to provide the necessary parts, leaving them without a vehicle for months. Eventually, a panel of arbitrators ruled that their RAV 4 was unsafe and declared it a lemon.
Toyota was ordered to take back their lemon vehicle and replace it, but they refused. Instead, they sued the Snells.
Why? Toyota wanted to get a ruling in court that would allow them to get away with selling defective new cars to military families in our country, without having to honor the warranties if the families are later stationed outside the U.S. and take their cars with them.
This is shameful. As Christina Snell wrote in a petition she filed on Change.org: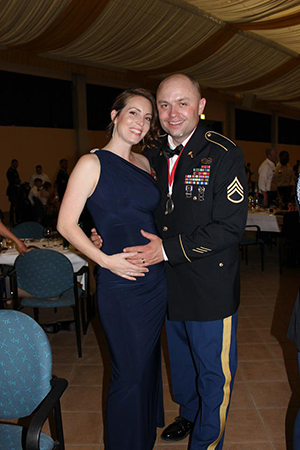 "I could not be more proud of my husband, who is a highly decorated Army Tank Commander. We're both honored to be a military family. When we learned we were going to be transferred to a duty station in Germany, we talked it over and decided to buy a brand new car, so we wouldn't have to worry about having reliable transportation while coping with all the challenges that come with being stationed overseas. When we went to a local Toyota dealer in Savannah, Georgia, we asked whether Toyota would honor the warranty, even if we were serving abroad. We were repeatedly assured that Toyota is a global company with dealerships and repair facilities around the world, and there was no problem. It even said in the warranty book that 'If you are using your vehicle outside the United States, US territories and Canada and need warranty service, contact a local Toyota dealership….The warranty repairs should be completed in a reasonable amount of time, not to exceed 30 days.' So we bought the new RAV 4.

Unfortunately, Toyota does not want to honor that commitment or their warranty. They claim that because we are in the military, and took the car with us to Germany, they do not have to comply with Georgia's auto lemon law. We are determined to fight back. Toyota boasts they made over $18 billion in profits last year. They should not make those profits at the expense of military families who are serving our nation and putting their lives on the line to help protect all of us from our enemies."
CARS heard about their ordeal, and helped them and their attorney, Michael Flinn, raise awareness about Toyota's outrageous and disgraceful conduct toward the Snells. Over 155,000 people signed the Snell's petition on Change.org, urging Toyota to buy back their lemon car. Many wrote comments such as "Toyota should be banned from selling cars on any military base."
For months, Toyota stonewalled. They even tried to keep evidence about John Snell's tours of duty and his military medals and awards from becoming part of the record before the Court. To his credit, Flinn did not back down, and never wavered in his defense of the Snells and their rights. Finally, Toyota agreed to drop their lawsuit against the Snells, buy back their lemon car, and replace it with a new 2017 RAV4. Plus they paid some fees. Under Georgia's lemon law, Toyota has to brand the title of the lemon RAV4 as a "manufacturer buyback," to help alert consumers about the car's history. They also have to repair the defects and provide at least a 12-month warranty.
An added bit of good news: Toyota also had to give up on winning an appellate court decision that could have allowed them to deny lemon law protections to ALL military families who ship their cars to duty stations overseas.
Many thanks to all who signed Christina's petition on Change.org. We are proud to salute Christina and John Snell for their principled perseverance, and for their courageous and exemplary service to our nation. They have played an important role in preserving important lemon law protections for ALL of our military heroes and their families.
---
CARS tells Toyota: Stop selling unsafe lemons to military families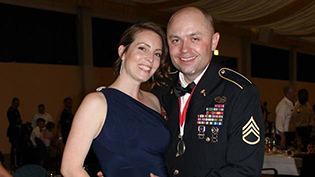 Toyota sold John and Christina Snell a new unsafe lemon RAV 4
CARS has joined Christina and John Snell in calling on Toyota to buy back their unsafe lemon car, and stop suing them -- because they are in the military and took their new car with them to their duty station in Germany. John Snell is a highly decorated military hero serving in the U.S. Army. As Christina wrote in a petition on Change.org:
"In 2013, a Toyota car dealership in Georgia sold my Army husband and me a new Toyota RAV 4. About a year later, it began breaking down at unpredictable moments, leaving me stranded on winding country roads in the middle of winter in Germany, where we were stationed. At first, Toyota refused to repair our vehicle unless we paid for the parts and labor out of pocket in advance. Even after we persisted, Toyota failed to provide the necessary parts, leaving us without a vehicle for months. Eventually, a panel of arbitrators ruled that our RAV 4 was unsafe and declared it a lemon.
Toyota was ordered to take back our vehicle and replace it, but they refused. Instead, now they are suing us.
"
Act Now:
Help send a message to Toyota: stop selling unsafe lemon cars to military families
---
Military seeks improved protections from unscrupulous auto dealers
Cpl. William Woods served 2 tours in Iraq.
The U.S. Department of Defense, Secretary of the Army, and Secretary of the Air Force have identified predatory auto dealer lending as a threat to military readiness and national security. They were joined by Holly Petraeus, Head of the Better Business Bureau's Military Line, who helped raise public awareness of the serious financial problems faced by Servicemembers and their families, due to auto dealer scams.
For decades, the Federal Trade Commission has turned a deaf ear to pleas by military officials and individual members of the Armed Forces for help. At a hearing before the House Subcommittee on Consumer Protection, an FTC official even denied that auto lending is a problem for military personnel - - despite overwhelming evidence of the problems documented in official studies, data calls, testimony, memorandums, and news reports.
Read more:
Letters from Military and news reports about sleazy auto dealers preying on Military Service members
---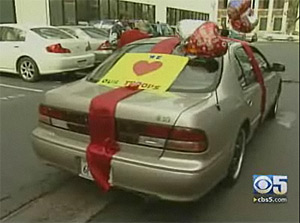 ~ Rosemary Shahan presents Cpl. Woods with his new car.
CARS works to improve protections for military Servicemembers and their families
The military has identified financing by unscrupulous auto dealers as the #1 financial readiness problem encountered by troops and their families.
Report by KPIX-TV in San Francisco: Marine Veteran, after serving two terms in Iraq, is cheated by shady auto dealer near Camp Pendelton.
---
Wall Street Reform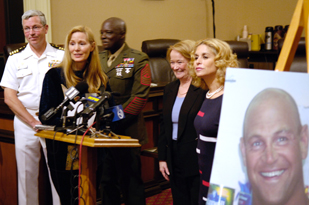 ~ Photo by Neil Michel, Axiom Photo Design, 2006.
Lt. Nathan Kindig (U.S. Navy, shown in enlarged photo), Capt. Patton (U.S. Navy), Rosemary Shahan (CARS President), Sergeant Major Wayne Bell (U.S. Marine Corps.), Ellen Turnage (Lt. Kindig's attorney), and California State Senator Liz Figueroa, speak to reporters at Capitol press conference, urging improved consumer protections for troops stationed in California from lemon vehicles, auto frauds, and predatory lending practices. Lt. Kindig spoke via phone, live from his duty station in Iraq, and described his ordeal over his lemon Chrysler truck.
---
CARS succeeds in expanding California's Auto Lemon Law to Protect
Military Troops Stationed in California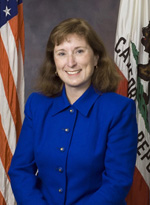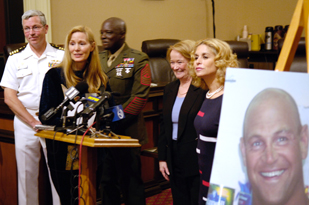 Bill extends lemon law to military
Los Angeles Times
July 21, 2007
California is now the first and only state in the nation to specifically protect active duty military troops whose vehicles are "lemons," regardless where their vehicles were purchased or are registered. The new law will take effect January 1, 2008.
The new law was inspired by a particularly courageous consumer, Lt. Nathan Kindig, who serves in the United States Navy as a physicians assistant. When Lt. Kindig bought a new 2004 Dodge Dakota truck, he had no idea he was in for such a wild ride. Now the ordeal he and his family experienced at the hands of DaimlerChrysler has sparked improved lemon law protections for all 160,000 active duty troops stationed in California.
Before he bought the truck in Washington state, Lt. Kindig carefully researched ratings of trucks and chose one that promised to be safe and reliable. And for a while, it was. Then it started to overheat. When he returned from his first tour in Iraq, he took his fiancée and 7-year-old daughter with him to visit his parents in Arkansas. Shortly before they arrived, the truck overheated and left them stranded on the side of the road. It had to be towed to a local dealership for repairs. There it stayed for about a week. During the precious time Lt. Kindig had with his family on leave, he had to borrow his parents' car simply to have wheels.
Thus began a long saga of repeated overheating episodes. Once they crossed the Arizona desert in blazing midday heat, rushing to make it back to California in time to report for duty, with the widows rolled down and the heater going full blast–as a dealer had suggested, to keep the engine from seizing up.
Finally, after many attempts to fix the overheating failed, a dealer in Southern California conceded it was not repairable and advised Lt. Kindig to get a lawyer. He found Ellen Turnage, a seasoned lemon law attorney in San Diego. When she contacted DaimlerChrysler, their attorney acknowledged that if Kindig were protected by California's lemon law (widely considered to be the best in the nation), D/C would buy it back right away.
But–California's lemon law applies only to vehicles purchased in the state. And Kindig bought his Dakota in Washington. So–DaimlerChrysler refused to give him a refund. While he waited for justice, he had to continue making monthly payments on a vehicle he and his family couldn't drive. This caused them severe economic hardship, especially since his wife had planned to use the truck to haul furniture and generate income restoring antiques, to help supplement their meager military pay.
Daimler/Chrysler's attitude didn't sit well with Turnage, who began to complain about Kindig's treatment. His plight came to the attention of Rosemary Shahan, President of Consumers for Auto Reliability and Safety. Shahan, who was married to a Navy Judge Advocate General (JAG) officer for 20 years, sympathized with Lt. Kindig. She began to contact lawmakers in Sacramento and raise their awareness of California's lemon loophole that leaves troops at the mercy of stonewalling auto manufacturers.
At the urging of CARS, Senator Liz Figueroa (D-San Leandro), chaired a special Joint Sunset Review Committee hearing to delve into scams that afflict military personnel stationed in California. At the hearing, representatives of the U.S. Armed Forces and consumer groups, including CARS, testified. Lt. Kindig testified live via phone from his duty station in Iraq.
Shortly before the hearing, D/C agreed to repurchase Lt. Kindig's lemon, but on terms that would cost him thousands of dollars, compared to what he would have received if he were protected by California's lemon law. In order to maximize the refund Lt. Kindig received, Ellen Turnage agreed to forego her attorneys fees and represent him pro bono publico (for the public good).
Moved by Lt. Kindig's account of his lemon ordeal, Senator Figueroa authored legislation to expand protection under California's auto lemon law to include our troops, regardless where they buy their lemons. However, since the bill was introduced late in the session, it didn't get assigned to any committee, and died. Then Senator Figueroa left office, due to term limits.
However, her successor, Senator Ellen Corbett, widely respected as one of consumers' staunchest champions on the California legislature, took up the cause. This year, she is the author of SB 234. The bill attracted widespread bi-partisan support, and has passed unanimously in both houses of the California Assembly before the Governor signed it into law.
Lt. Kindig tells about his horrible experience with a Chrysler lemon:
http://www.youtube.com/watch?v=CjGYAm2xdS8
Among the supporters of SB 234:

Consumers for Auto Reliability and Safety (CARS), sponsor
Lt. Gen. Michael Lehnert, Commanding General, United States Marine Corps, Marine Installations West
Navy Federal Credit Union, letter of support signed by Vice Admiral Cutler Dawson, (Ret.), President and CEO
California State Commanders Veterans Council
National Guard Association of California
Consumer Federation of California
Consumer Attorneys of California
Charles S. Cooper III, Major General, USAF (Ret.)
Lt. Col. Steve Lynch, USAF (Ret.)
Consumer Action
CARS commends Lt. Kindig for standing up and speaking out on behalf of all our troops, to help spare them the hardships he and his family endured. No one who is serving our nation should have to worry about a seriously defective "new" automobile causing them economic hardship or putting their families' lives in jeopardy.
Thank you to all who worked to help sweeten California's recipe for lemon-aid for our troops and their families.
---
---
---
---
---
---
---
---
---
---
---
---
---
---
---
---