"Airbnb for cars is here. And the rental car giants are not happy"
The Washington Post
March 30, 2018
By Peter Holley
"Turo allows its 200,000 members who are car owners to post vehicles online and rent them out for as little as $10 a day. Turo officials say their company is a technology platform that allows car owners to earn extra cash, not a rental car company. Because Turo doesn't own any vehicles, they say, the company shouldn't be subject to the same regulations as traditional rental companies....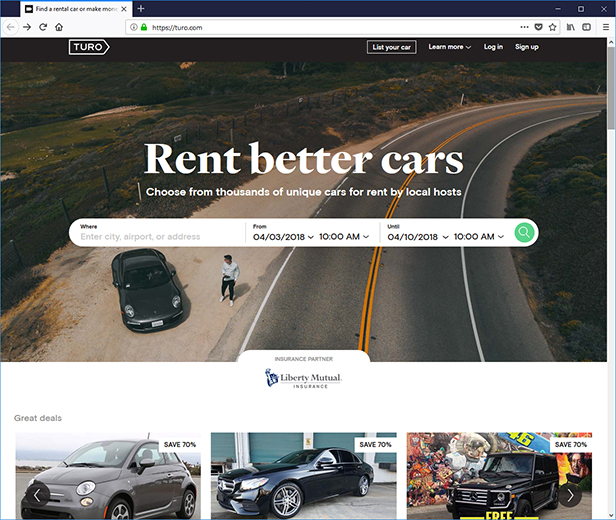 In Maryland, a bill introduced by Enterprise would force Turo to collect sales tax, introduce safety inspection and remove cars with recall notices from their site. The bill under debate would also force Turo to abide by the same permitting process at airports as rental car companies.....
Without access to vehicle titles and VIN numbers, Peacock [Turo's head of government relations] says, Turo doesn't have access to recall notices. And in Maryland, safety recalls don't prohibit vehicles from being legally driven, she said.
But Rosemary Shahan, president of the Consumers for Auto Reliability, said Turo's leadership is ignoring the potential disaster that awaits if a single recalled car on the Turo platform results in a deadly crash.
Shahan said the company should, at the very least, force users to check their VIN number before they can join the platform. Oftentimes, she said, car owners don't know their vehicle is subject to a recall and by the time they find out there's a "body count."
'All it takes is one high-profile crash and their name — that's what they'll be known for,' she said. 'I hope they can learn from the experience of other companies. Whatever they think they're saving, it isn't worth it.'"
Read more:
Washington Post: "Airbnb for cars is here. And the rental car giants are not happy"
---