"Fire risk on wheels"
"CarMax puts onus on customers to get defects repaired after purchase"
Sacramento News & Review
By Dylan Svoboda
August 9, 2018
"Four years ago, Angela Davidson bought a used
2010 Dodge Ram from a CarMax in Irvine. Days later, Davidson learned the vehicle had been recalled more than a year prior due to a defect predisposing it to fire. After a quick fix at a local Chrysler dealership, Davidson and her family made their way to Las Vegas.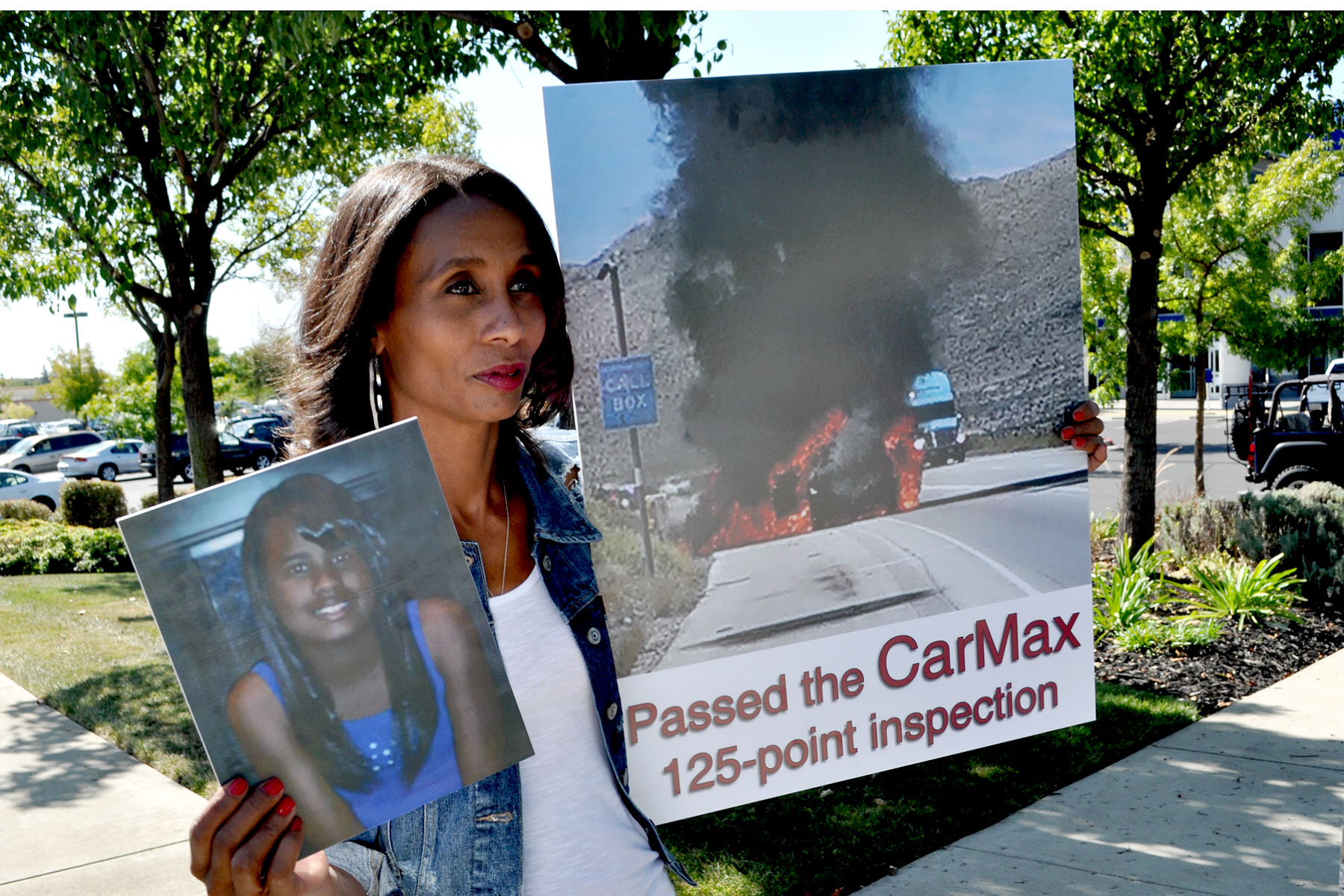 Halfway through the trip, the car burst into flames. The family escaped, but the fire burned several acres of the Mojave Desert. In spite of Chrysler's faulty repair, Davidson places the bulk of the blame on CarMax for selling her what was supposed to be a "great quality car," according to the company's mission statement.
CarMax's website shows that the company continues to sell used cars that are on official safety recall lists, including for having fire-causing defects, though consumers will only learn this if they look up the cars' VIN numbers on recall sites. CarMax [claims that it] does provide customers with a written disclosure of the defects prior to a car's sale. SN&R found three examples of cars that had been recalled specifically due to a fire risk for sale at CarMax's South Sacramento dealership, among several other recalled cars for sale....
Jason Levine, executive director of the Center for Auto Safety, [argues that] state regulators do have avenues available to them if they want to restrict the sale of defective used automobiles.
'At the state level, there are regulatory provisions that arguably make CarMax's actions with respect to the sale of an unrepaired recalled vehicle in violation of those parts of the code, which range from unfair or deceptive acts or practices and the fact that you can't sell an unsafe car," Levine said. "Not only do we need new laws, but some of the existing authorities can be brought in to reign in CarMax's practices.'
Even if there are laws on the consumer's side, Rosemary Shahan, president of Consumers for Auto Reliability and Safety, says the used car business is just not an enforcement priority for officials at the moment. Shahan said CarMax's corporate influence and the reluctance from the California DMV, attorney general's office and district attorneys up and down the state have allowed the company to continue selling recalled cars..."
Read more:
Sacramento News & Review: "Fire Risk on Wheels"
---