Consumers for Auto Reliability and Safety is a national, award-winning non-profit auto safety and consumer advocacy organization. CARS works to save lives, prevent injuries, and protect consumers from auto-related fraud and abuse.
CARS is also on the forefront of exposing illegal practices such as "lemon laundering" of hazardous vehicles across state lines. CARS founder has a decades-long history of winning pro-consumer victories, against enormous odds.
The Founder of CARS, Rosemary Shahan, was recently re-elected to another three-year term on the Board of Directors of the Consumer Federation of America. CFA is the nation's largest consumer organization, and is comprised of over 300 member organizations, with a combined membership of over 50 million people. For over 15 years, she has served as co-chair of the Committee on Housing and Transportation.
CARS has received numerous awards in recognition of our public interest work, including the Consumer Federation of America's Esther Peterson Consumer Advocacy Award, widely recognized as the nation's highest honor for a lifetime of public service on behalf of consumers, named for Esther Peterson, Consumer Advisor to Presidents Kennedy and Carter.
Awards presented to CARS: visit carconsumers.org/awards.htm
CARS has generated international news and award-winning news reports, including major reports in the New York Times, Los Angeles Times, Washington Post, Wall Street Journal, CBS This Morning, Dateline NBC, 20/20, the Associated Press, Bloomberg, Reader's Digest, Parade Magazine, National Public Radio, PBS, and Huffington Post.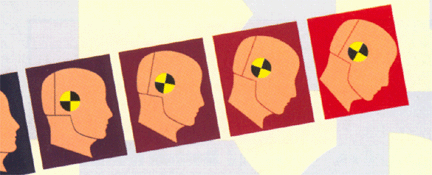 "Rosemary Shahan is a real example of a citizen-activist. She is as tenacious as a bulldog,
consistent as the Milky Way, and as humane in her own way as Mother Teresa." -- Ralph Nader