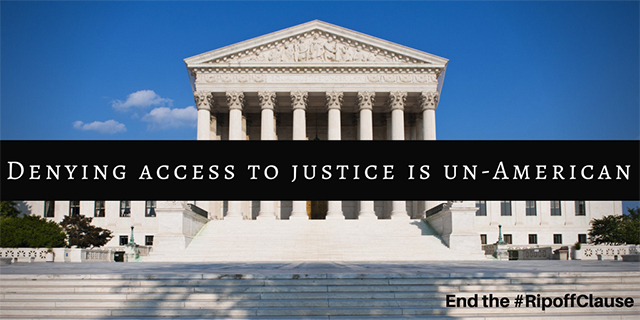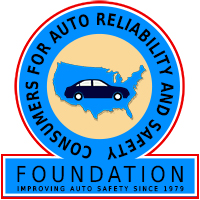 NEWS: For immediate release: Wednesday, June 28, 2017

Contacts:
Jeff Barbosa, Office of CA Senator Bob Wieckowski, 916-651-4010
Rosemary Shahan, Consumers for Auto Reliability and Safety Foundation, 530-759-9440
Prof. Steven Bonorris, U.C. Hastings College of Law, 415-260-3980
Michael Waldron, U.C. Hastings College of Law, 978-490-0405


Scofflaw Arbitration Firms Fail to Comply with California's Disclosure Law "Kangaroo Courts" Operate in Secret
A major new report released today found that private arbitration firms that hear cases brought by consumers, workers, victims of nursing home abuse, homeowners, victims of sexual harassment, and others against corporations that engage in fraud, sexual harassment, wage theft, abuse of nursing home residents, and other illegal activity are themselves scofflaws. They all fail to fully comply with California's law that requires them to disclose basic information about the cases and their outcomes.
The report was written by the Public Law Research Institute (PLRI) UC Hastings College of Law, which pored over records, analyzed data, and contacted arbitration firms directly as part of its investigation into whether compliance had improved since the PLRI issued its earlier report in 2013.
Key findings:
No firm discloses all of the required information for all of its cases

Out of 32 firms that apparently offer arbitration services in California, only 3 provide information that is readily accessible on the home page of their website, and is searchable and sortable, as required by law

9 arbitration firms do not provide any data at all, and claim they are not required to comply with the law. However, at least one of those firms' websites promotes its arbitration services as an alternative to small claims court

The American Arbitration Association, which has closed 1021 cases in California since 2014, fails to provide required information about the prevailing party in most cases where there was a hearing and an award (reporting the prevailing party in only 46% of such cases)

The Kaiser Office of the Independent Administrator reports 98 arbitrated cases since 2014; of those, the non-Kaiser party prevailed only 6% of the time

Despite the greater efficiency touted by proponents of arbitration, the report notes the interval between filing and disposition of cases ranging from 150 days to more than 350 days for the major arbitration firms

"The Public Law Research Institute's report shows that even years after AB 802 became law, widespread noncompliance and a stunning lack of transparency remain the standard operating procedure for California's private arbitration firms," said Senator Bob Wieckowski (D-Fremont), the author of 2014's AB 802. "The persistent failure to disclose required information only serves to reaffirm doubts that consumers don't get a fair
shake in such a secret, privatized system. The industry touts its fairness and efficiency, but by refusing to disclose critical information, it is little wonder why consumers think the deck is stacked against them."
"The ripoff clause hidden in consumer and worker contracts denies American citizens their Constitutional right to hold crooked corporations accountable in an open, public court of law," said Rosemary Shahan, President of the Consumers for Auto Reliability and Safety Foundation, the non-profit consumer organization that commissioned the report.
"It's bad enough how corporations take away consumers' rights through these kangaroo courts; this report shows how they add insult to injury by keeping the results of the cases a secret," said Joe Ridout, spokesman for Consumer Action.
The CFPB has proposed rules to protect the public from corporate crooks like Wells Fargo, that exploit arbitration to hide their widespread illegal activity. The proposed rules would require arbitration firms to provide basic data about their operations. If the rules are promulgated and the firms fail to comply, they could face sanctions by the CFPB.
"Corporate crooks like Wells Fargo hide behind arbitration to get away with cheating their customers and employees," said Richard Holober, Executive Director of the Consumer Federation of California. "We need effective enforcement of California's arbitration disclosure law, plus we need to keep a strong, independent Consumer Financial Protection Bureau to crack down on illegal activity."
Proponents of arbitration claim that it is quick and convenient. But it is often used to evade, deny, or delay justice. Some corporations force victims into arbitration, then fail to pay the filing fees for the process, leaving their victims stuck in "arbitration purgatory."
"Because of all the delays in arbitration, it took over 7 years for me to get justice," said Jon Perz of San Diego. In 2007, Mossy Toyota in Pacific Beach, CA sold him an unsafe used car. When Perz sued, the dealer forced the case into arbitration, then refused to pay the fee required to initiate the arbitration process. After years of delays, the American Arbitration Association dumped the dealer, due to non-payment. Then Perz had to wait to get a hearing before a different arbitration firm. In 2014, JAMS arbitrators found that the car was unsafe, and awarded him double the purchase price plus interest and his attorneys fees. Meanwhile, he had been unable to drive his car, after paying $12,000 for it.
Susan J. Fowler, who shed the spotlight on sexual harassment at Uber, writes that "ending forced arbitration...is the single most important thing a company can do to prove to its employees that it is dedicated to acting ethically, legally, responsibly, and transparently."
1
Documents / video:
The full report is posted at:
Arbitration Reporting in California: Compliance with CCP [Code of Civil Procedure] § 1281.96.
A video about Jon Perz' used car nightmare has received over 1.3 million views on YouTube.
###
---